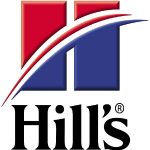 As a Legacy Sponsor, Hill's Pet Nutrition has provided generous financial support to cover the cost for the development and implementation of a new professional development training program.
Building Innovation Capital: How to compete in an idea economy
The ability for individuals and organizations to think innovatively is essential to lead change and remain competitive. This program will cover strategies to foster a culture of innovation within organizations or teams, while equipping participants with techniques and key strategies that support the development of innovative and creative ideas.