Breakout companies, technologies, and artists converge in the heart of Kansas City
The performances at Innovation Festival will include two national headline touring acts, booked in partnership with Mammoth, Inc., three regional touring acts, and four local acts – all within the alternative indie rock genre. To program the regional and local acts, BioKansas has partnered with the Heartland Song Network and Midwest Music Foundation. Their commitment to enriching the regional community through music and entertainment will greatly enhance the festival experience. 
Captivating features of innovative companies and technologies emerging from the region will share the Innovation Festival stage.

Leading microbreweries will be selected for one or more of the Innovation Festival taps to feature their brewery's top beers. During the festival, attendees can experience a flight of the winning brews and taste the biosciences of the Midwest.  
Innovation Festival will be topped off with the first public reveal of a collaborative regional effort to build the biologics industry in the region. This reveal will showcase the strategic plan that is being developed to grow the nation's most equitable biologics hub. 
This conference is an intentionally designed program that will include cross-disciplinary programming, two keynote talks, 24 early career talks, 200 early career poster presentations, pre-conference professional development workshops, industry and institutional presentations, and networking opportunities. This format will elevate early career scientists and highlight interconnections between disciplines and sectors. To promote workforce and training opportunities in the region, BioKansas will be matching conference attendees with regional companies and institutions to recruit them to work or train. 
Innovations In Ag Tech Conference
This conference is designed to highlight innovation that is happening in the agricultural industry in the Midwest. For this event, BioKansas is partnering with Grand Farm, a nonprofit in Fargo, North Dakota focused on the future of agriculture, to draw in stakeholders interested in growing Midwestern innovations. The conference will include numerous presentations, panel discussions, and opportunities for attendees to experience local culture and food.   
STEM Learning & Communication
Innovation Festival will have two stages dedicated to featuring local and regional acts that integrate science and technology into their art to improve STEM learning and communication.

The festival will include a large number of exhibitor tents featuring innovative companies, job and training opportunities, partners hosting artist meet and greets, and more. These exhibitors will make innovation and art in the region come to life.  
Innovation Festival Partners
BioKansas
Midwest Music Foundation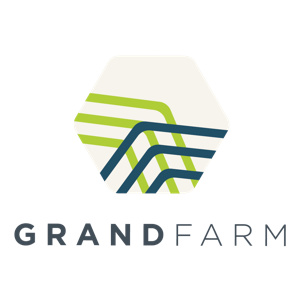 Grand Farm
KC Rising
Heartland Song Network
Pink Boots Kansas City
INNOVATION FESTIVAL GRAND SPONSORS